Here's what you need to know to start playing this scary card game.
Inscryption is a game that can be hard to get the hang of until you play it enough. At first, it might look hard, but the more you play, the easier it gets. There are a lot of things you will have to get past. It's all about making the best deck possible so that you can win. You don't always get it right, but Inscryption gives you a chance to try different things.
If you've never played before, it might be hard to know what to do. Before you play Inscryption, you need to know a few things because you might fall into some beginning mistakes that you need to avoid.
Take Advantage Of Totems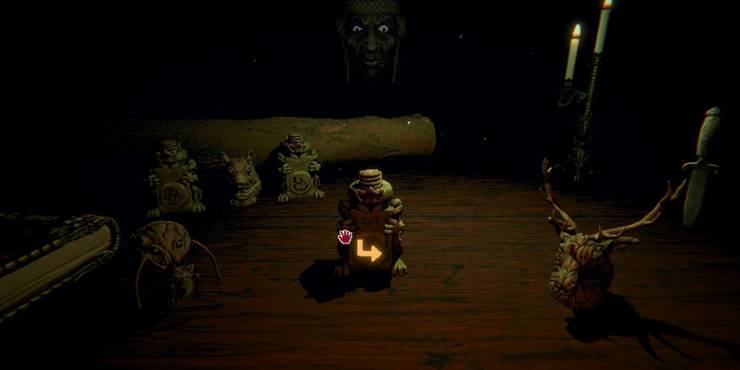 You'll learn about the Totem system in the first part of Inscryption. A totem is made up of two parts. The head shows what kind of animal it is, and the base shows what symbol goes with it. This might not seem important at first, but that's not the case.
Having the right combo, like a Squirrel head and the Many Lives sigil, can help you win games by a lot. This means that you can give the common Squirrel as many times as you want to build up your board. Pay attention to what Totem you build, because if you use it right, it can help you win games.
It's Not Just A Card Game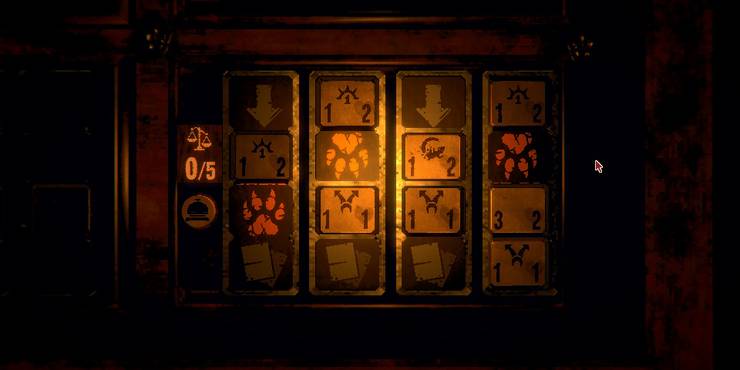 The main focus of Inscryption is building decks. Still, there's more to it than that. Along the way, you'll have to figure out some puzzles. There are many things to discover in Leshy's house, including a puzzle chest. You'll have to think to get out of this place and figure out what's going on.
Along the way, Inscryption will give you tips, but you have to pay attention. Almost everything in the house and Po3's lair can be touched. You can learn how to win by looking at certain things.
Always Be On The Defensive
Even though it's fun to play attack, sometimes it's better to play defense. Not all cards do the same amount of damage. You might not always do as much damage as you should. You might run out of things and have to give up cards to stay alive.
This could mean that you have to kill a squirrel to do enough damage to tip the scales in your favor. Having cards with moles or the Mole Man in your deck can help you avoid damage.
Deal Extra Damage If You Can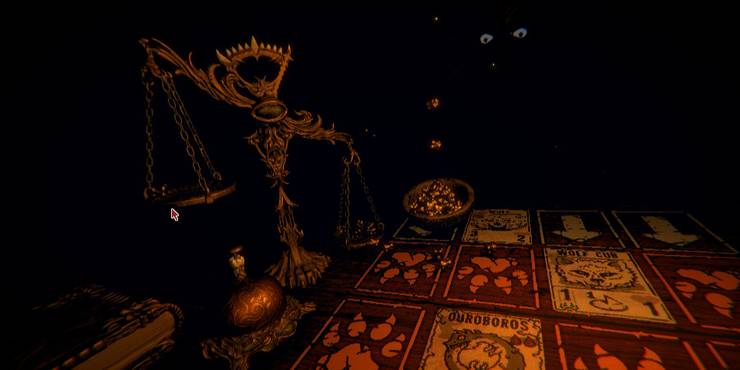 For every extra point of damage you cause, you'll get a set of golden teeth. When you meet the Trapper, these will come in handy. The Trapper will give you teeth in exchange for pelt cards. The best fur is golden. The more teeth you have, the more fur you can buy. It's as easy as that.
When you run into the Trader further down the road, you can trade pelts for cards. If you give the Mycologists two golden pelts, you'll get something special from the Trader, so start doing damage right away!
You Have To Fail A Few Times To Succeed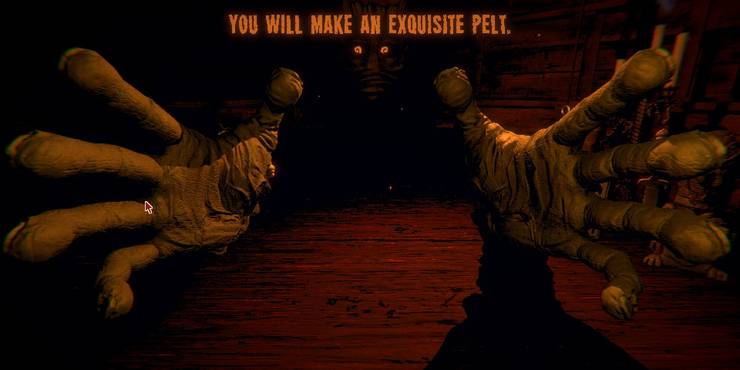 Dying is part of the fun of playing games. If you get too far ahead in Inscryption, Leshy will purposely play more powerful cards. You get to make a death card when you die. What cards you have in your hand when you die will decide what death card you get.
Leshy will pull cards from your deck and let you choose the cost, health, power, and any sigils. If you're lucky, you might be able to make a strong card. Don't worry too much, because the more you lose, the more death cards you get to make.
If You're Dying Too Much, Try The Exit Route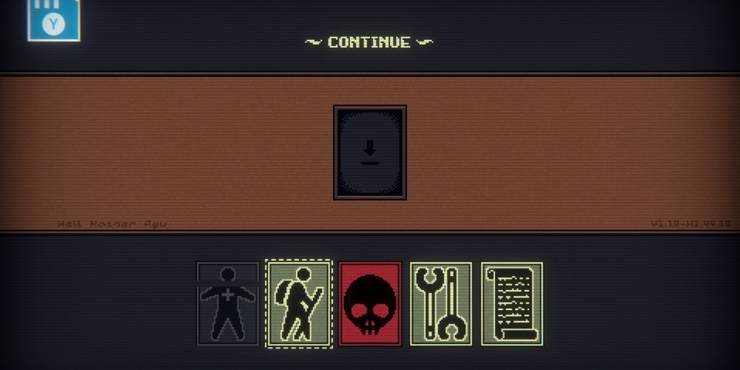 For Inscryption to go on, you do have to die a certain number of times. But if you keep dying and nothing changes in the cabin, you might want to try this method at some time. Before you lose, or if you already know you are going to lose, just go back to the main screen and click "Continue."
This will let you start the battle over again from the beginning. This could help a lot during big fights, but you should only do it if you feel like you have no other choice.
Don't Rush Ahead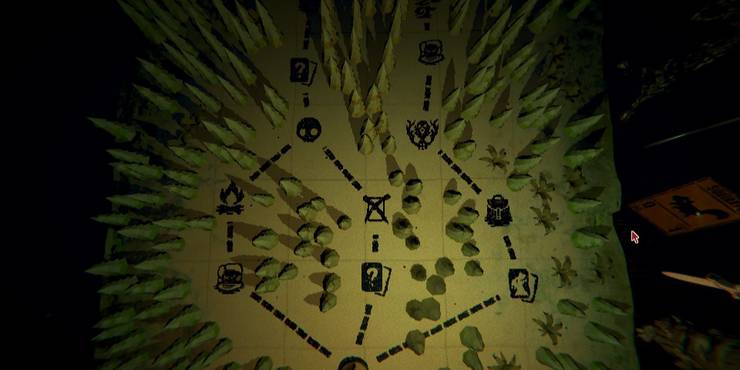 If you jump right into a game, you might lose over and over again. You'll need some time to figure out what to do next. Think about which cards your opponent will move on their next turn. This is easy to forget. Pay attention to the cards on the back of the board, because on the next turn, they will move down.
Where you move on the map matters a lot in terms of resources, so don't just keep moving forward without thinking. Take the extra time to figure out what to do next before you move on.
The Ouroborus Is Your Best Friend
At first glance, the Ouroborus might look like a card that doesn't do anything. When the card is first shown, it has one damage and one life. Many players don't use this card because they think it can't do anything good. The unkillable symbol on this card means that if it dies or is sacrificed, it will come back to your hand.
You might not know that every time it comes back to your hand, it does one more damage and has one more life. You can level up your Ouroborus and make it the most powerful card in your deck if you play your cards right.
Touch Everything You Can In Inscryption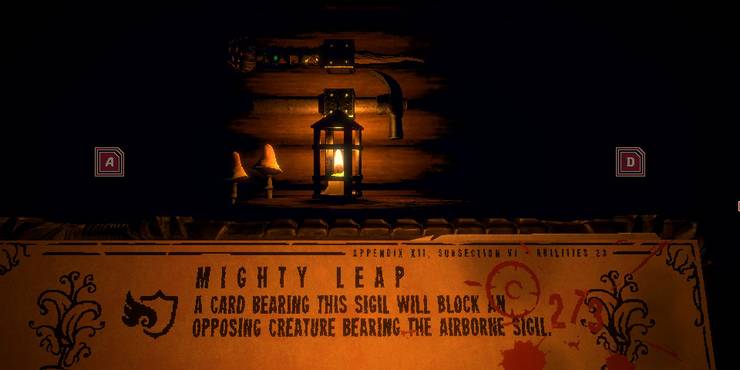 A lot of secrets are kept all around Leshy's cabin. For instance, the safe's combination can be found on page 22 of the sigil book. In Drive Mad, the best thing to do is to touch everything. If you lose and have to start over, try blowing out the candles on the back shelf.
Try to match the cards to the picture on the wall. There are things you can do to win. If you get a special eye, try to find out what else it can show you. Almost everything in the cabin has a use.
Pelts Are Very Useful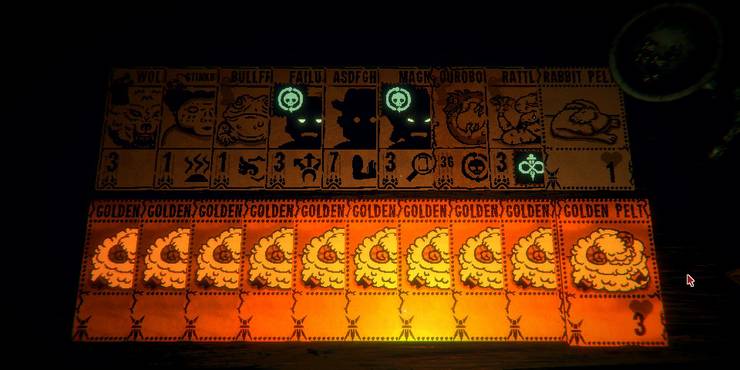 Many things can be done with fur. You can not only trade them for other cards with the Trader, but you can also give them up when you need to. If you can't take four hits of damage, try throwing down a fur to take the damage instead. The extra damage you do won't count against you. Fur is also useful for making death cards.
If you're lucky, you might get to pick the price from a pelt card, which is always free. By choosing a fur for the cost, you can get a card that doesn't cost anything to play.
Pick Your Cards Carefully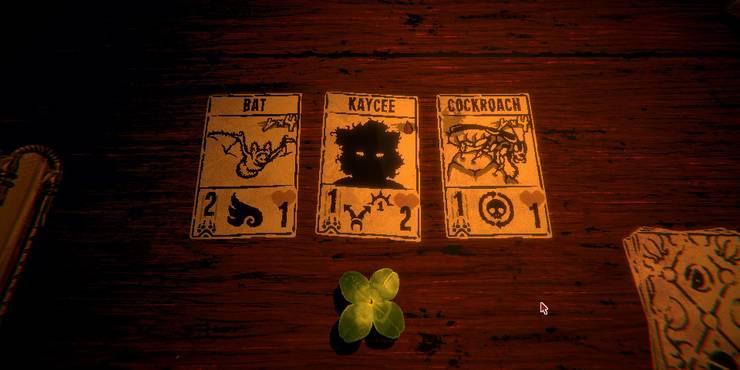 When you land on a spot, you might be able to pick from three cards. You will also have a choice of three after each boss fight. When you get these cards, be careful about which one you pick. Think about the mark as well as the power and health.
Think about the altar where you can sacrifice a card to put a mark on another card. Make sure you don't have any cards that will die if you don't have a certain other card. You want a card that can be used without the other card, since it's likely you won't have it and you might lose Inscryption before you do.