Here are some of the best PS Vita strategy games you can play.
Even though the PS Vita wasn't as popular as its main rival at the time, the Nintendo 3DS, the system's extra power let it run some console-level games on a small device. The Vita is still one of the best handhelds for strategy RPGs and visual novels.
Taking into account what you can do with the PSP and PS1, the Vita is one of the most complete systems for JRPG fans. Strategy games are an important part of this, and we'll look at some of the best ones you can play on the Vita below.
Disgaea 4: A Promise Revisited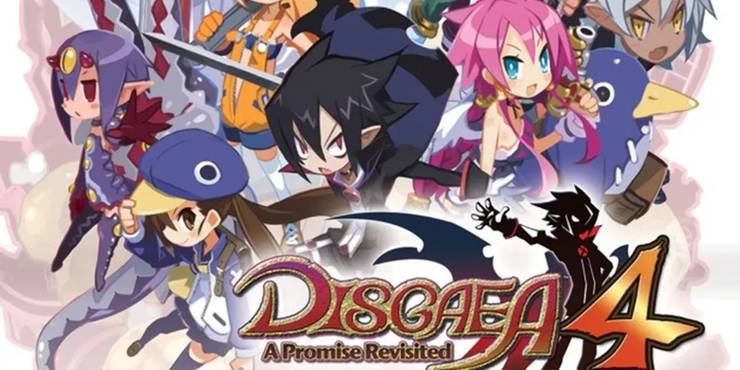 Disgaea 4: A Promise Revisited is a new version of the PS3 game that was made just for the Vita. All four of the first Disgaea games can be played on the Vita, but the fourth is usually thought to have the best gameplay and most content.
The Disgaea series is known for its over-the-top characters, story, and action, as well as its deep gameplay, which can sometimes be too much. But if you're ready to sit down and learn how the game works, you can quickly open it up. When your characters start hitting strikes that do millions or billions of damage, the real fun starts.
XCOM: Enemy Unknown Plus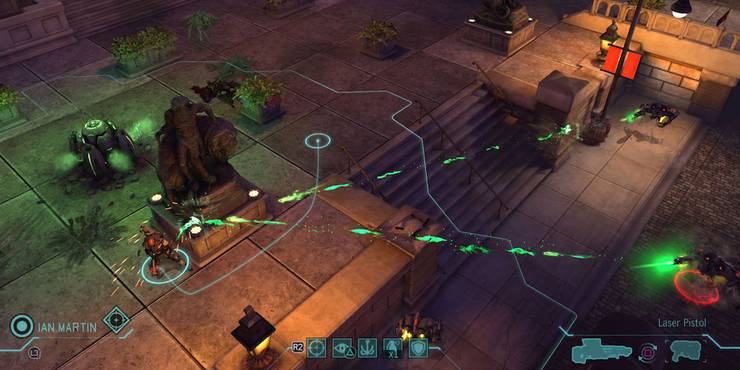 The original XCOM game is remade in XCOM: Enemy Unknown Plus, which also includes the Enemy Within extra pack. The X-COM series is one of the most popular strategy RPGs because the combat is deep and can be changed, and there is a lot of material.
Enemy Unknown and Enemy Within have been made available on Windows, iOS, and Android, which makes the Vita version a little less attractive. Even though it might not be the best version of the game, mostly because of performance problems, it's still a good port of a great game that you should try on the Vita.
Rainbow Moon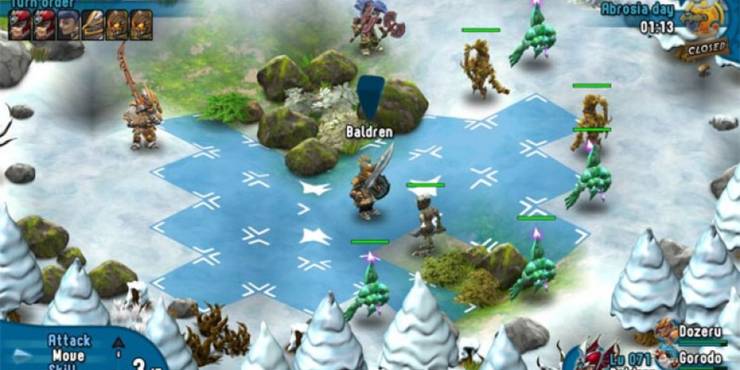 Rainbow Moon is a tactical RPG that blends the exploration of dungeon-crawling games with the strategy of turn-based RPGs. Combat is pretty typical for an SRPG, but the cute characters and great music make it stand out from other games on the Vita.
Outside of battle, there are a lot of ways to improve your characters. This lets you make really powerful characters that are more unique. But at some points in the story, you will have to grind, so Rainbow Moon might be better for players who really want to get into building up their party.
SteamWorld Heist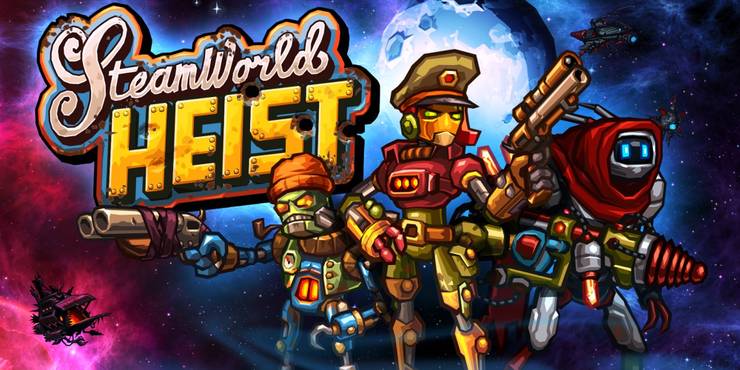 SteamWorld Heist is the third game in the SteamWorld series. It is a 2D side-scrolling strategy RPG that is played one turn at a time. In SteamWorld Heist, which is the follow-up to SteamWorld Dig, the earth has exploded and people now live on ships driven by steam. Style-wise, the game is a lot like the XCOM and Worms games, but skill is more important than luck.
In XCOM, you have a 99 percent chance of missing an enemy who is right in front of you. But in SteamWorld Heist, there is no randomness in battle. You will hit the enemy if you aim at them. But the opposite is also true, so you'll need to use careful planning each time you meet them.
Darkest Dungeon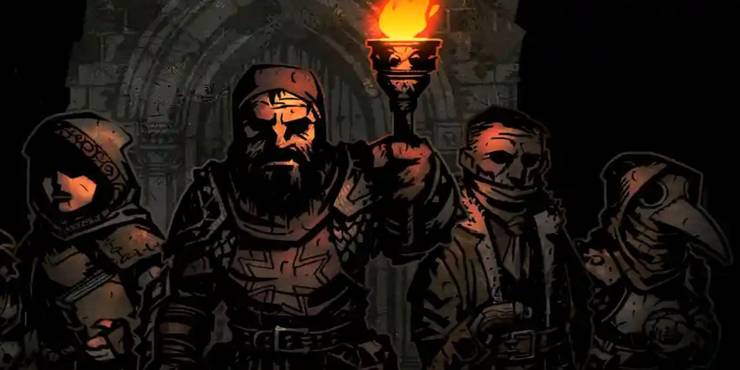 Darkest Dungeon is a roguelike turn-based strategy game that is very hard to win. You have to lead a group of four adventurers through different tunnels and fight off Lovecraftian horrors and gothic monsters to get back your family's home.
Even though Darkest Dungeon is a strategy RPG that needs careful planning, things will go wrong. What makes the game so interesting is how you fix each problem and keep going. You can't go wrong with Darkest Dungeon if you want a hard but satisfying strategy RPG for the Vita.
Utawarerumono: Mask of Deception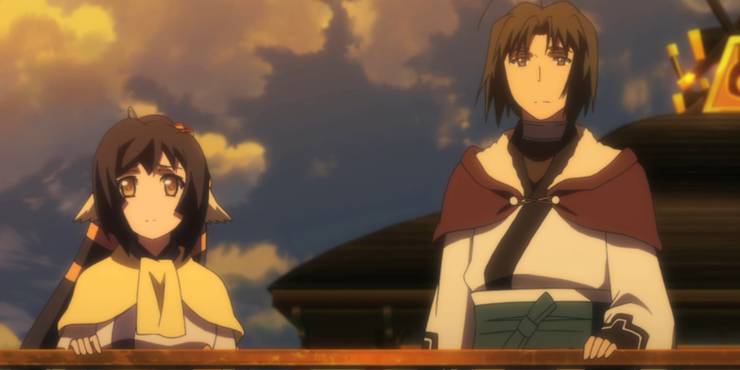 Most people agree that Utawarerumono: Mask of Deception, the second game in the Utawarerumono series, is the best of the three. Mask of Deception is mostly a visual novel, but it also has some strategy RPG aspects. So, the story is the most important part of Slope Game, and it does not disappoint.
You play as a man named Haku who can't remember anything. He soon meets a woman named Kuon and a bunch of other interesting people, who are one of the game's main draws. Still, the game is fun to play, with simple fights that are still interesting for players who just want to follow the story.
Final Fantasy Tactics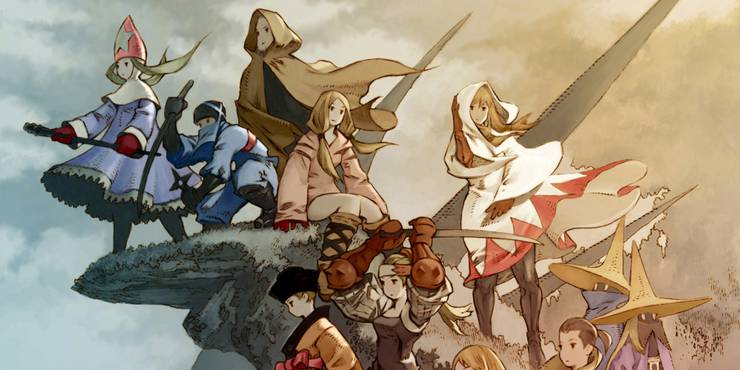 People often say that Final Fantasy Tactics is one of the best strategy RPGs of all time, and they're right. Final Fantasy Tactics does what it sets out to do perfectly. It has a deep and interesting story with memorable characters, a great fighting system that gets better the more you play, and one of the most fleshed-out Job systems in the whole Final Fantasy series.
Even though Final Fantasy Tactics isn't really a Vita game, it can still be played in its entirety on the Vita. The Vita has one of the best versions of the game, besides playing it on the original hardware, which in this case is the PSP, until Square Enix decides to remaster it for modern platforms. Even so, the original's hand-held feel can't be beat.