You have to find them through Ifrit.
Final Fantasy 16 is an action-adventure role-playing game (RPG) that is full of melodrama, political intrigues, and epic fights on Eikon. As Clive, you must travel across a Valisthea that is falling apart to find out the truth about the Blight that is destroying it while helping anyone who needs it. It has fewer side jobs and tasks than other Final Fantasy games, but there are plenty of them to keep you busy.
If you want to get all of the game's trophies, some will be harder than others. Most will pop as you move through the game, but some will take more skill and time. If you want to get the platinum for Final Fantasy 16, you'll have to get these awards first.
Cold-Blooded – Simultaneously Defeat Three Or More Enemies Frozen Using Frostbite, Permafrost, Or Diamond Dust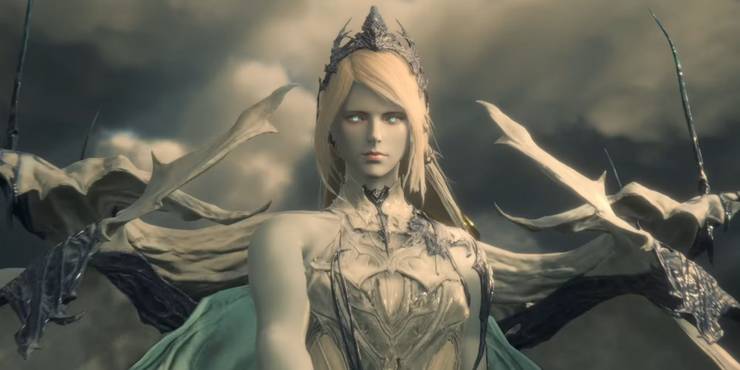 To get the Cold-Blooded trophy, you'll need to use Shiva's powers to beat three frozen enemies at the same time. You can do this by using Frostbite, Permafrost, or Diamond Dust. It sounds hard, but it's not that hard once you know how Shiva's strikes work.
This award is easy to get if you go back to an earlier area with weaker enemies and find a group of at least five of them to improve your chances. Use Diamond Dust to quickly kill them after you've frozen them with Cold Snap and get this prize.
Yes, Eikon – Master All Of A Single Eikon's Abilities And Feats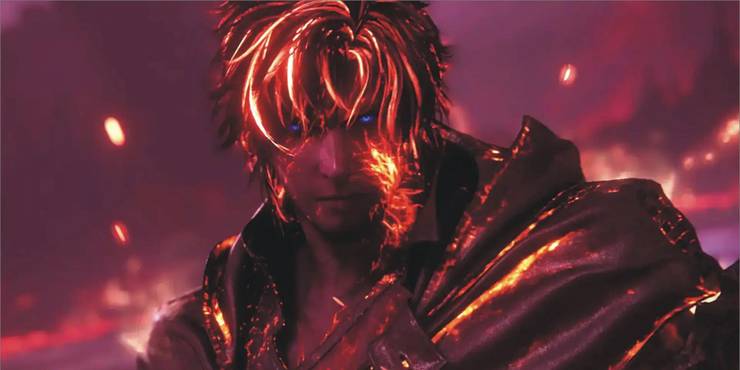 Each Eikon has four skills and one feat that can be improved by using Ability Points (AP), which you can get by doing side quests and main story tasks. To get the Yes, Eikon award, you need to max out all of the skills of a single Eikon. This is easier than it sounds, though.
You can reset any skill or feat you've already upgraded, giving you back the AP you spent on it. If you want to get this trophy, just reset all the changes you've done so far and use the money you get back to master all of Phoenix or Garuda's skills. Then, get the AP back and put it back where it was before the process.
Trial Run – Complete A Chronolith Trial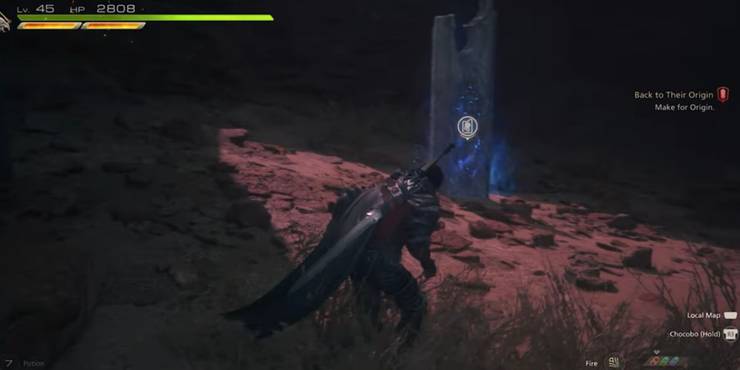 As you journey around Valisthea, you may come across strange stone pillars called Chronoliths. Each one will test how much you know by making you go through multiple trials with just one Eikon. You can't do them until later in the game, but if you do them, you'll get an Eikon accessory as a prize.
To get the Trial Run badge, you only need to finish one Chronolith Trial. The Hand of Hyperion, north of Marta's Rest in Rosaria, is the easiest one to get to. You can only use Phoenix in these fights, but you should know its abilities well enough that it shouldn't be too hard to finish.
Fistful Of Steel – Execute Three Steel Counters In A Single Battle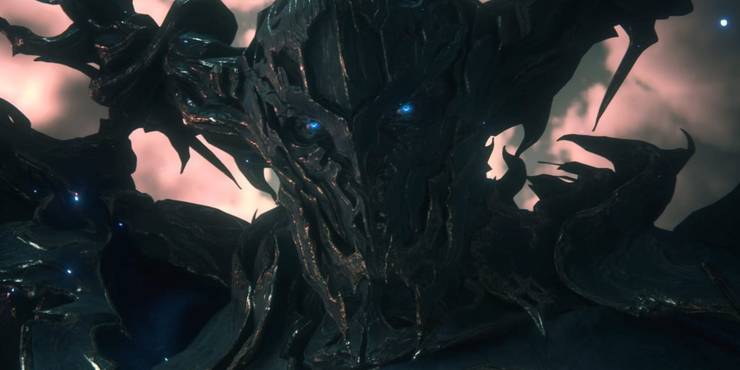 Odin is the last Eikon you can get in Final Fantasy 16 after you finish the story task "The Last King." You'll be able to try out a lot of new skills, and you'll also have access to Steel Counters. By hitting the circle button at the right time, you can perfectly dodge an enemy's attack and counter with a flurry of slashes.
It might take a while to get the timing right, but once you do, the best way to get this prize is to find a bigger enemy like an Adamantortoise. Bigger enemies not only have longer wind-ups that are easier to predict, but their big health bars also make it easier to use three Steel Counters without killing them first by chance.
Never Coming Down – Land Gouge, Wicked Wheel, and Rook's Gambit In Midair Before Landing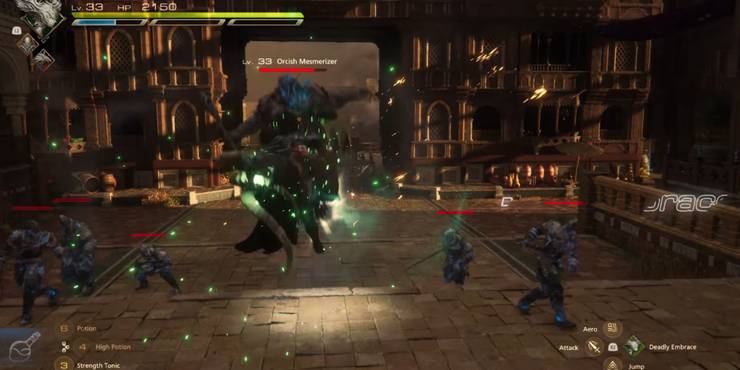 Have you ever thrown a balloon into the air and tried to keep it from hitting the ground for as long as possible? That's pretty much the same idea as the Never Coming Down award, which requires you to use three of Garuda's moves on an enemy in the air before Clive lands.
To get this trophy, you'll need to master at least one of the abilities and assign it to a skill spot on another Eikon so you can use all of them in battle. Find a big enemy, jump off of it to get Clive in the air, then use Wicked Wheel to get your enemy in the air, too. Then, add the prize to your list by using Rook's Gambit and Gouge.
You're Not The Boss Of Me – Defeat A Boss Without Taking Damage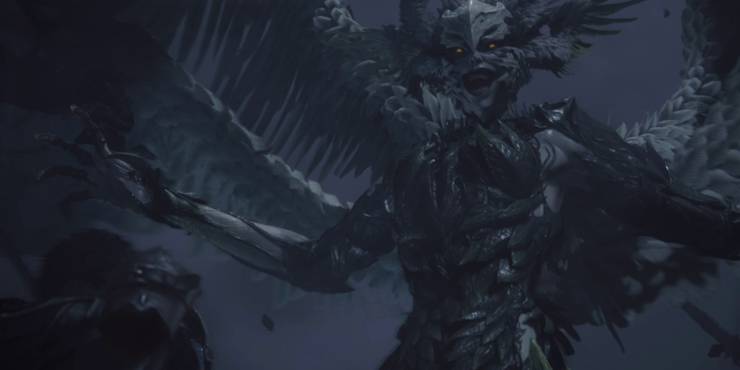 In Final Fantasy 16, there are a lot of amazing bosses that are taller than Clive and hit him with powerful moves and combos. You have to beat them without taking any damage the whole time if you want the You're Not the Boss of Me badge.
There are many ways to go about this job, but Fafnir or Midnight Raven, early-game bosses, are probably your best bet. They are not only slow, but also have smaller health bars. This makes it easier to kill them without hurting yourself than if you had to fight the Garuda or Titan over and over again.
Hunter, Hunted – Clear The Hunt Board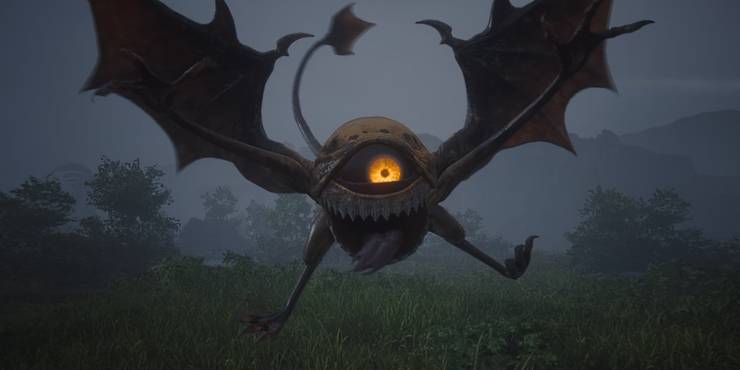 Nektar the Moogle will be sitting on a board near Vivian Ninetails and Otto after you get into the revived hideout. If you talk to him, you'll find out about bad monsters that are causing trouble all over Valisthea. Clive and his friends are the only ones who know how to deal with them, so it's up to you to face these beasts and kill them.
To get the Hunter, Hunted award, you have to kill all 32 of the beasts that show up on the board during the game. You can take care of them one by one or all at once before the final boss fight, but you should never be unprepared. These fights can be hard, and you'll need a lot of potions to keep going.
For The Hoard – Obtain All Curiosities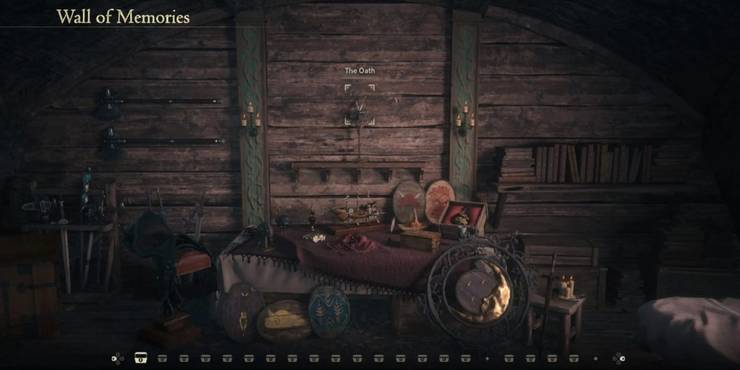 After the second hideaway is built, Clive will have his own place to get mail and store things he collects, called "curiosities." There are 22 things that can go on the Wall of Memories. Clive will get most of them after he finishes side tasks and gets closer to his friends.
To get the For The Hoard award, all you have to do is finish the many side quests that come up as you play. After you've finished every mission and talked to everyone at the hideout, you might find that something is still missing. The Circle of Malius is the last thing you get when you finish all seven Chronolith Trials.
Masterclass – Upgrade All Feats And Abilities To Their Maximum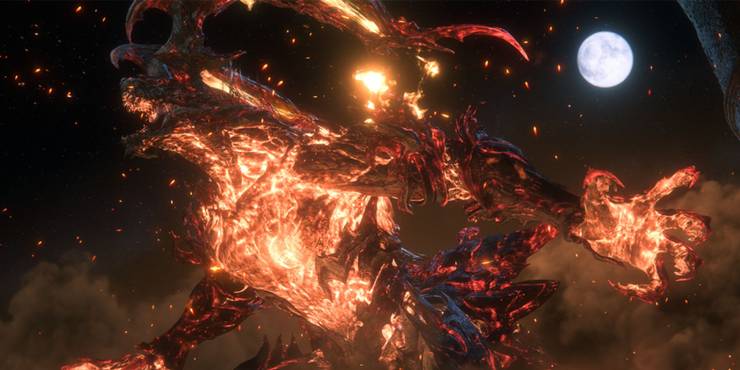 It takes a lot of AP to upgrade and learn the Eikon ability and feats, which is why it's almost impossible to get the Masterclass trophy on your first playthrough. Luckily, New Game Plus keeps all of your progress, including any upgrades you've made to Eikon skills.
You could get the AP you need for this trophy on your first run, but you'll get them much faster by doing story tasks and Monster Hunts in New Game Plus. After about halfway through your second playthrough, you should have learned all of Eikon's skills and feats. This doesn't take as long as you might think.
Fantasy, Finally – Complete The Game On "Final Fantasy" Mode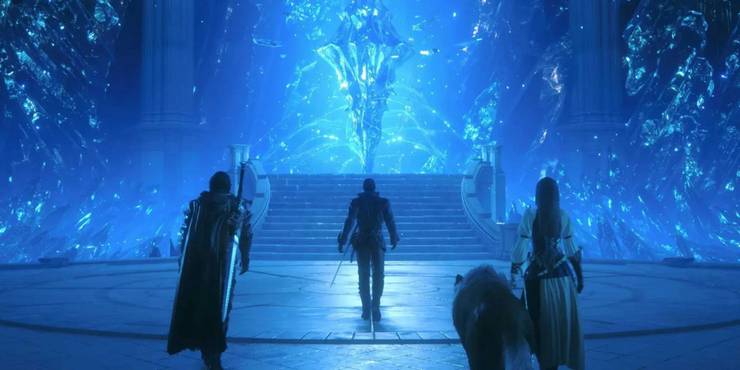 After the first time you roll credits, you can start the trip over again in Final Fantasy Mode. The new setting, which is basically New Game Plus, makes Eggy Car harder overall and lets you hit level 100, among other changes that make the adventure feel new again.
Fantasy, Finally is probably the last award anyone will unlock before getting the Platinum for Final Fantasy 16. If you want to finish the second playthrough as fast as possible, just skip all cutscenes, avoid random enemies, and use your strongest attacks on bosses before they even know what hit them.