General
LucasArts: 6 Rarest Games So Far
Even now, people still collect this developer's original adventure games, whether they were made by LucasArts or Lucasfilm Games.
When the first three Star Wars movies were doing well, George Lucas started his own production company called Lucasfilm. This company had a branch called the Gaming Group, which became LucasArts in the long run. LucasArts made a lot of Star Wars games and some of the most popular adventure games from the 1980s and 1990s.
In the 2000s, LucasArts was broken up, and since then, games licensed by Lucasfilm have been made by other creators. But most of the old games are still available online, and some former LucasArts workers are keeping the old franchises alive. Old copies of some of the oldest LucasArts games are also being traded by collectors at very high prices.
Indiana Jones and His Desktop Adventures ($179)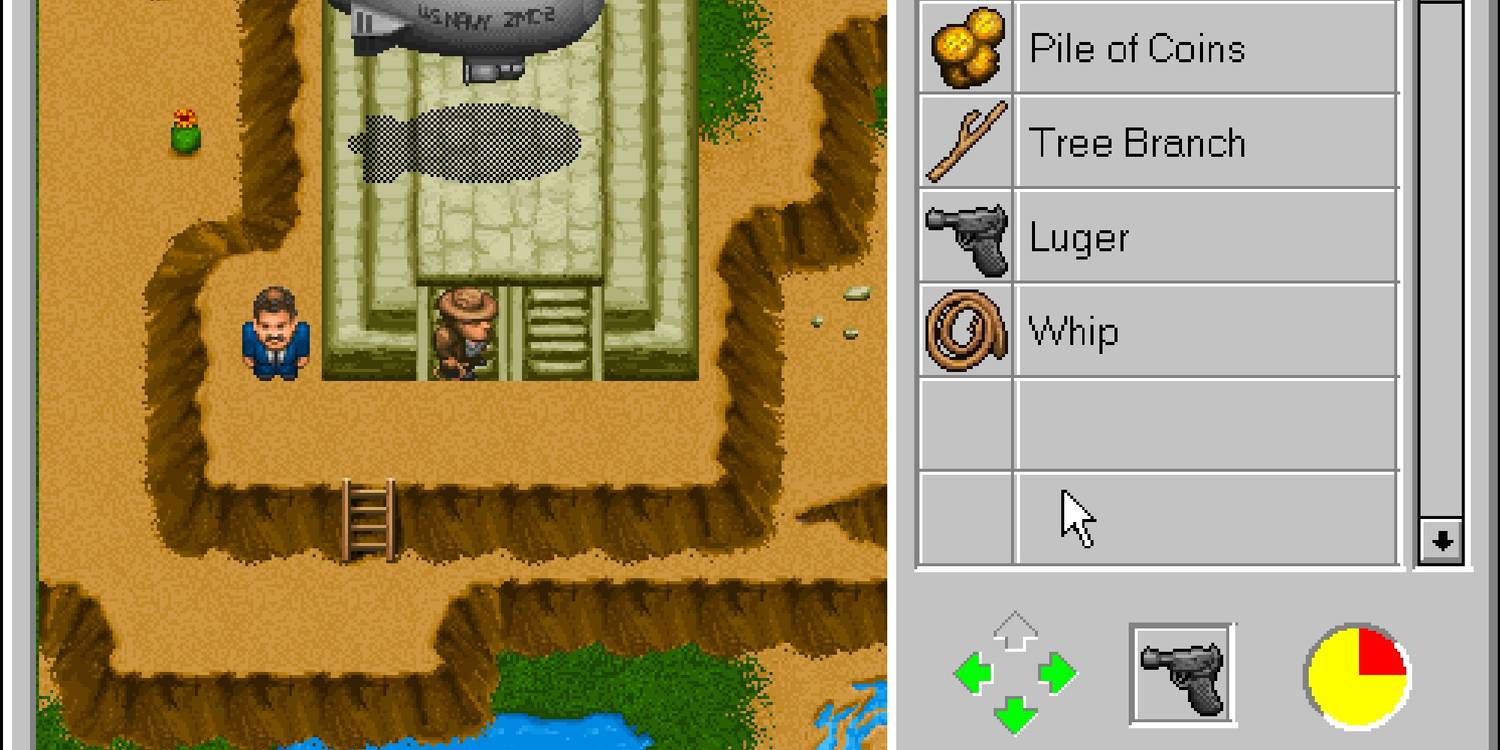 | | |
| --- | --- |
| Loose | $44.78 |
| Complete in Box | $179.95 |
| New | $360.00 |
In the middle of the 1990s, the idea of a home computer with a mostly graphical display, like Windows 95 or the Apple Macintosh, was still new and exciting. LucasArts chose to take advantage of this interest by making Indiana Jones and His Desktop Adventures and Star Wars: Yoda Stories, both licensed games.
Desktop Adventures is not the most exciting Indiana Jones-themed game. It has a simple, repetitive quest system, a set number of enemies, and no bigger story to solve. It can also be hard to make on a current computer. Still, the game is a fun way to kill time, and it's a unique and rare addition to a well-known series.
Loom ($187)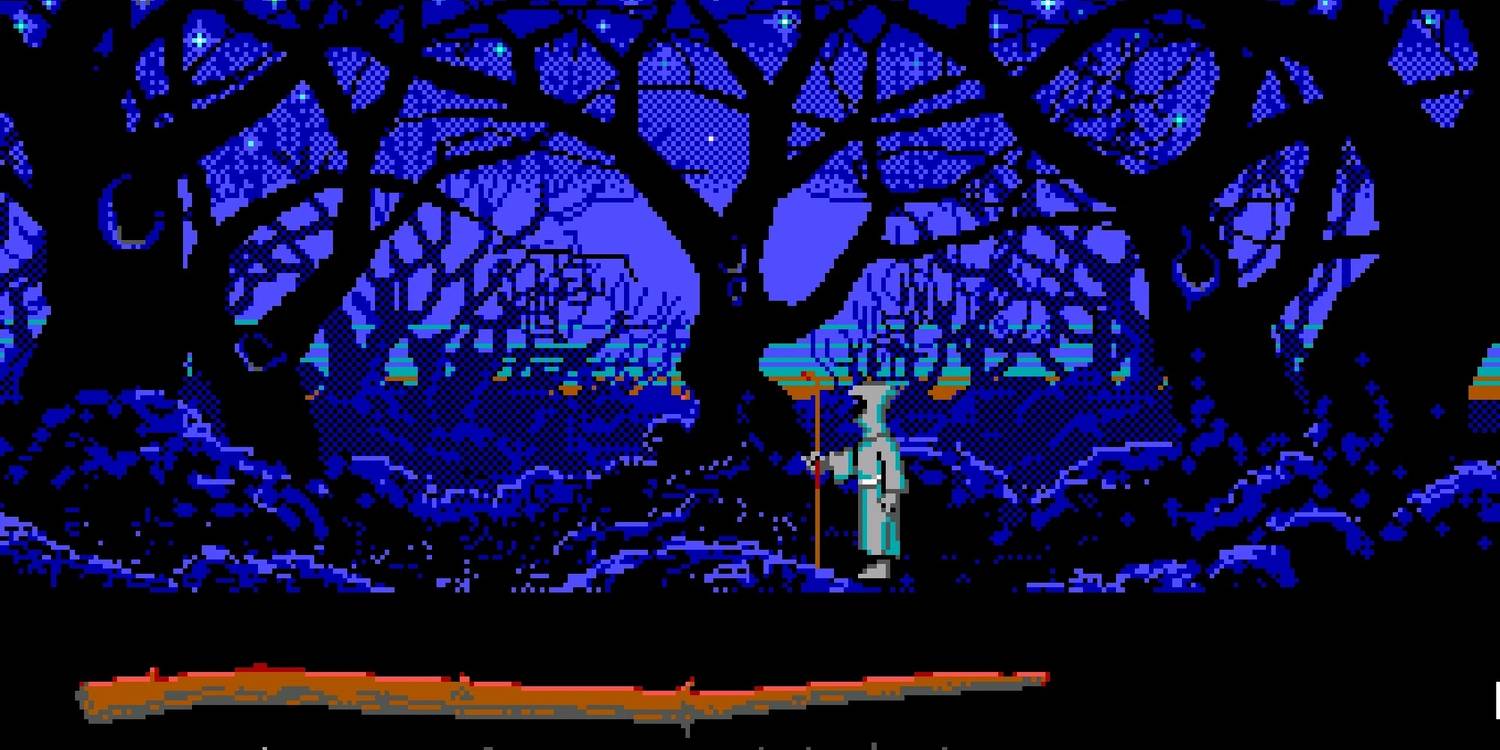 | | |
| --- | --- |
| Loose | $31.49 |
| Complete in Box | $187.50 |
| New | $375.00 |
Loom is a bit of an unusual adventure game, both in terms of how it looks and how it works. In Loom, you can't interact with the world like you can in other LucasArts adventure games. Instead, you have to cast magic spells by playing four notes on the distaff, which takes up the whole screen. The game also takes place in a unique magical world where each part of the world is run by a different guild with a single goal.
Brian Moriarty, who was in charge of making Loom, wanted it to be the first part of a trilogy. However, the game didn't sell well enough to get a sequel. Still, reviews loved it, and for the early 1990s, the voice acting on the rare CD-ROM version was surprisingly good. Many of the versions came with a 30-minute radio drama, which makes the "complete-in-box" version very valuable to collectors.
Monkey Island 2: LeChuck's Revenge ($199)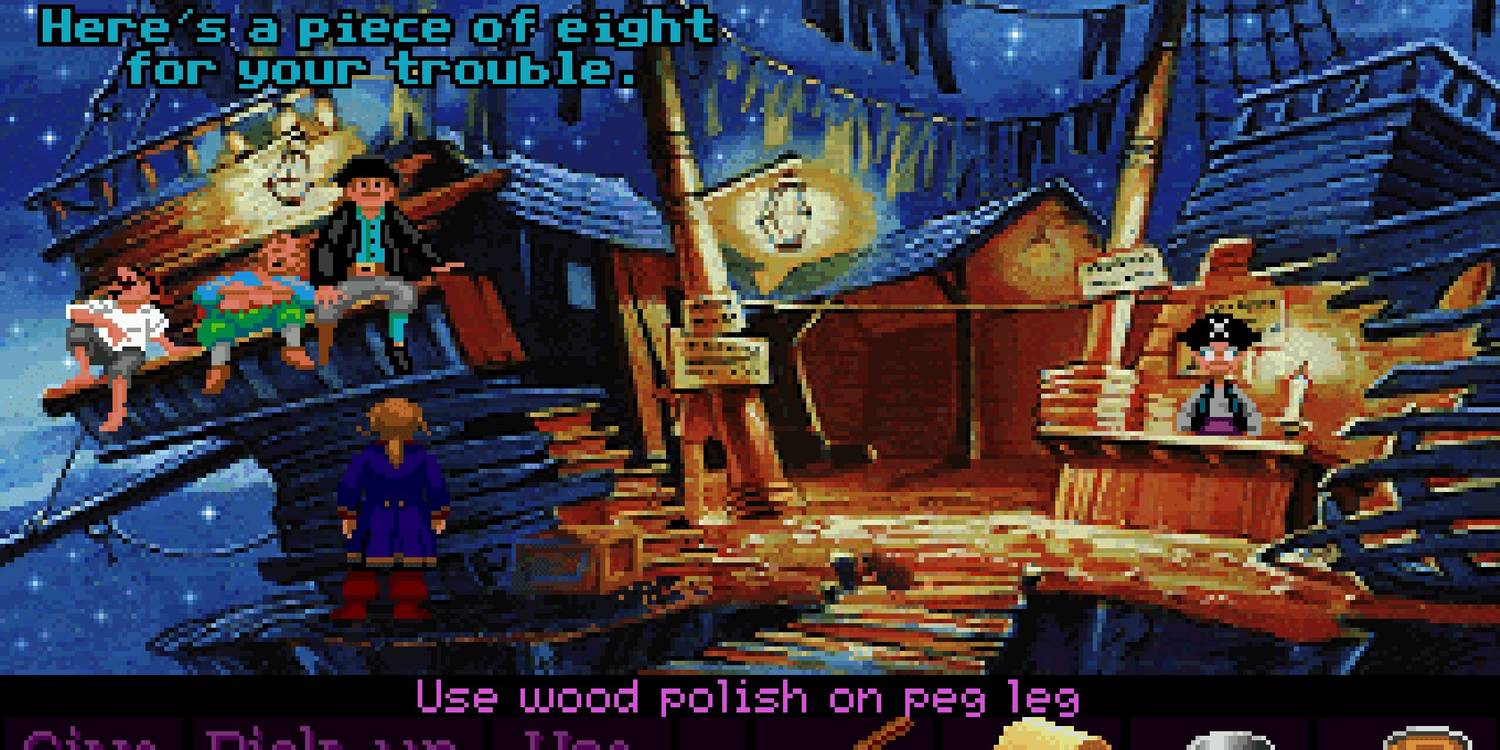 | | |
| --- | --- |
| Loose | $90.00 |
| Complete in Box | $199.88 |
| New | $400.00 |
The Monkey Island series has to be the most popular adventure game series ever made by LucasArts. The first game was a landmark in the adventure game genre, and its lead writer, Ron Gilbert, was already hard at work on its sequel, Monkey Island 2: LeChuck's Revenge, before he knew it was a hit.
The setting and humor of The Secret of Monkey Island would be carried over into LeChuck's Revenge, which would be an even bigger and more ambitious game with more places, puzzles, characters, and story points.Monkey Island 2 would be redone in 2010, and the new version has better voice acting, smoother graphics, and a simpler interface, but it's hard to find the original floppy files.
The Secret of Monkey Island ($235)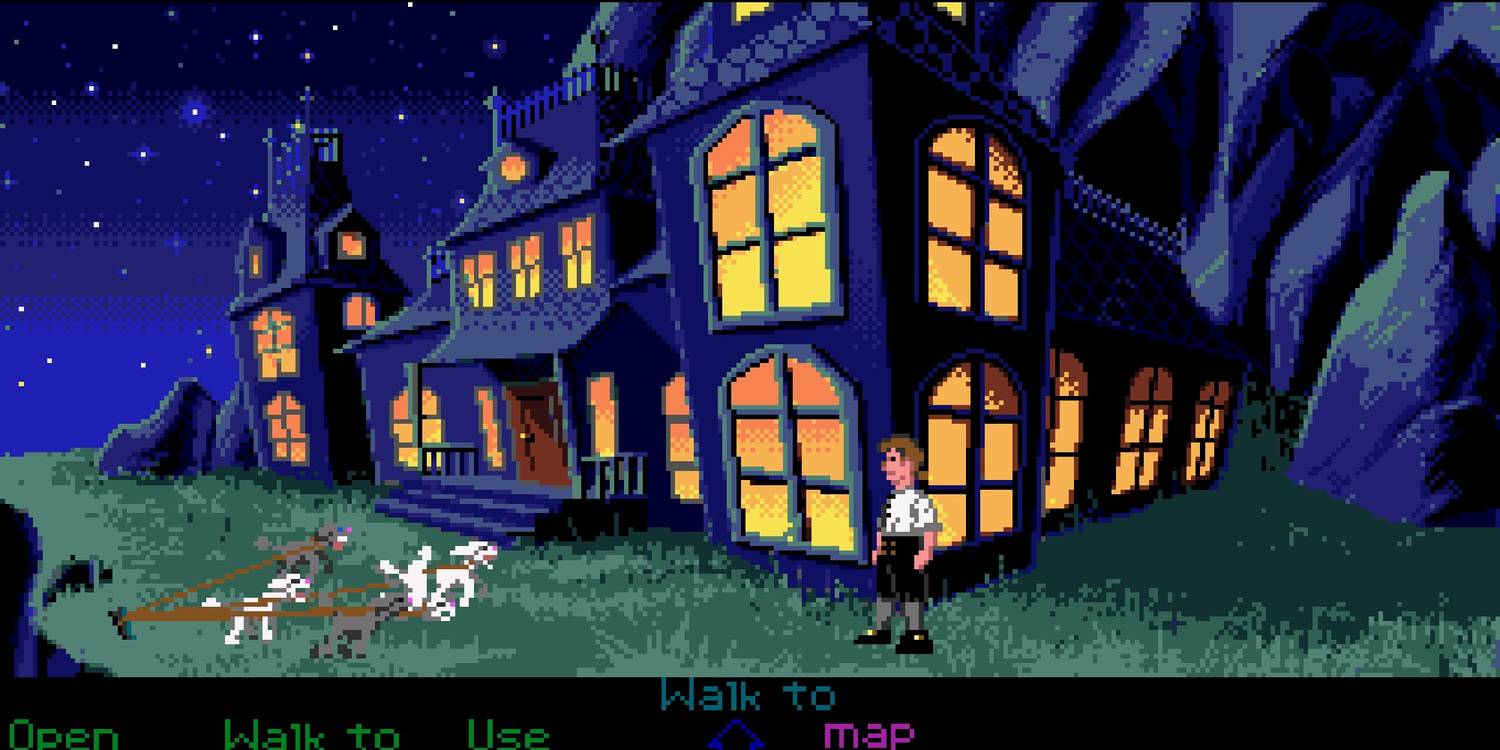 | | |
| --- | --- |
| Loose | $122.50 |
| Complete in Box | $235.00 |
| New | $470.00 |
Ron Gilbert, who was in charge of making The Secret of Monkey Island, says that part of the idea came from the Pirates of the Caribbean ride at Disneyland. At the time, Disney didn't own Lucasfilm, but that didn't stop Gilbert from making a pirate-themed adventure game that led to five more games.
The game's sense of humor and simple puzzles make it a good game even by today's standards, which is why it came out again in 2009 in a special version. The game also came out on a dozen different PC systems, such as Amiga and Atari ST, so collectors may have to pay more to get all of them.
Maniac Mansion ($259)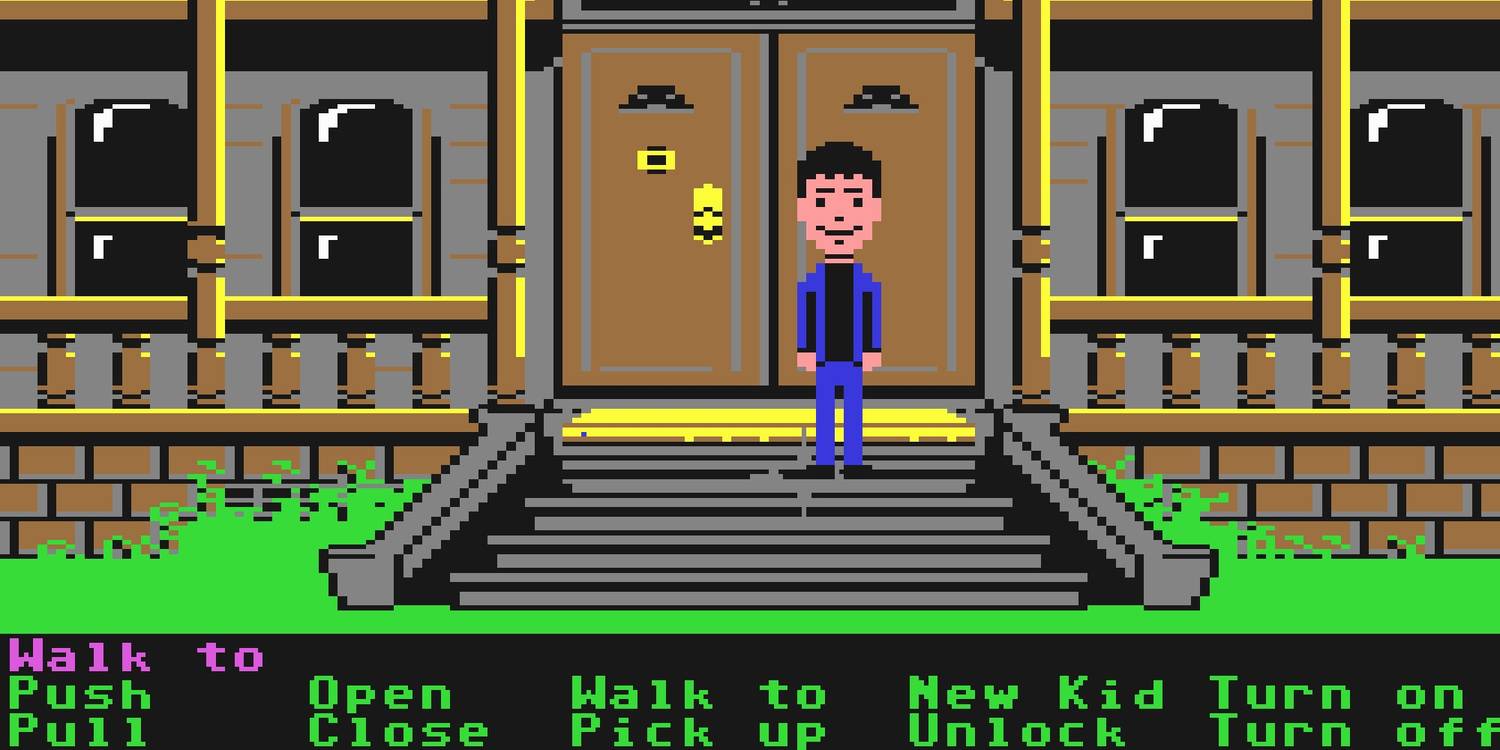 | | |
| --- | --- |
| Loose | $20.00 |
| Complete in Box | $259.00 |
| New | $518.00 |
LucasArts didn't make Maniac Mansion as their first adventure game, but it was the first one to use the SCUMM engine, which was used in almost every other adventure game they made after that. The real meaning of SCUMM is "Script Creation Utility for Maniac Mansion." The story of Geometry Dash Subzero is a nod to old sci-fi B-movies. It's about a group of teens exploring a mansion where a crazy scientist and his weird family live.
Even though the game isn't perfect, it set a lot of standards for the genre.Maniac Mansion has a completely visual interface that lets players choose verbs from a list at the bottom of the screen and use them to interact with items and places. In older adventure games, players had to use the keyboard to type in orders, and they often had to guess which words and commands the game could understand. With this new interface, LucasArts could also make a version that could be played on devices like the NES and Commodore 64.
Zak McKracken and the Alien Mindbenders ($367)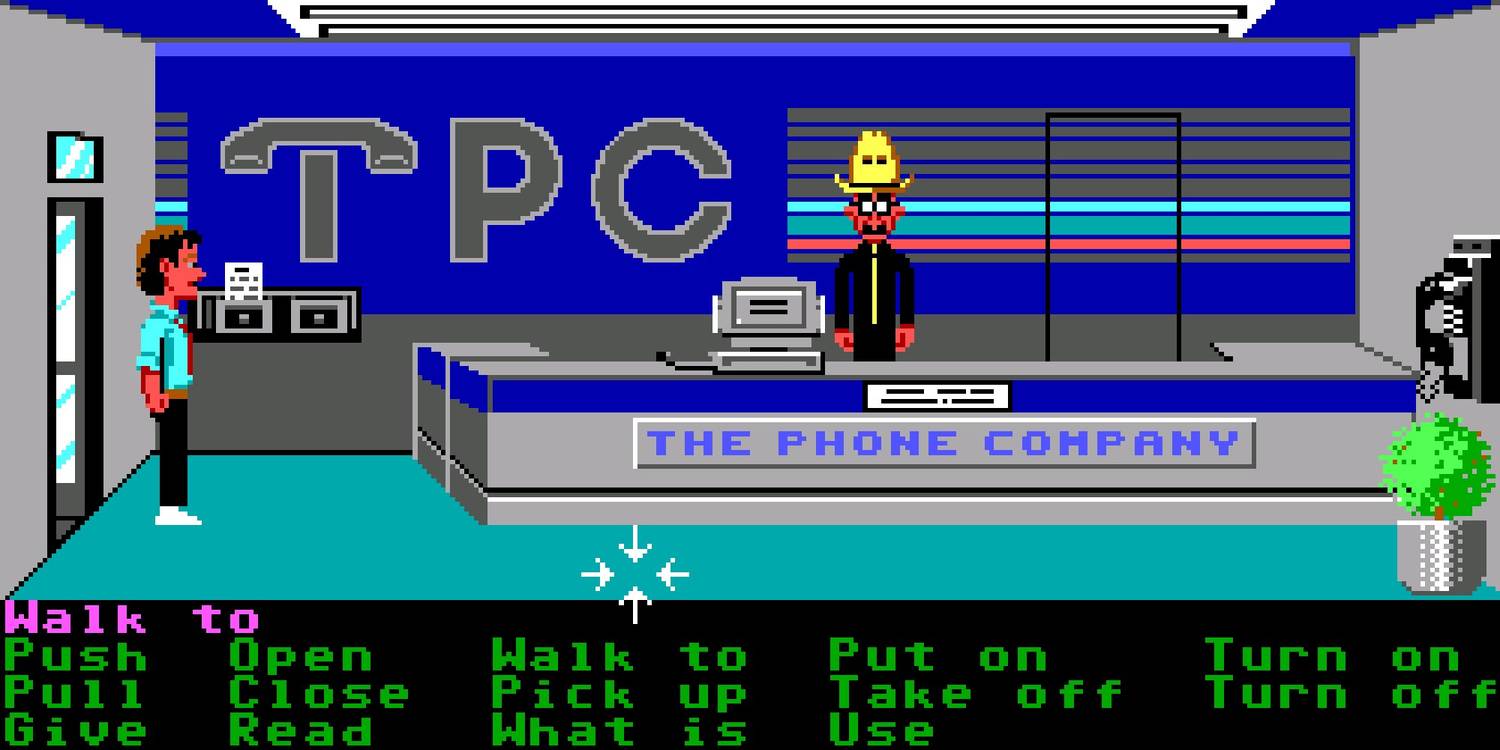 | | |
| --- | --- |
| Loose | $326.37 |
| Complete in Box | $367.36 |
| New | $735.00 |
Day of the Tentacle was made as a follow-up to Maniac Mansion, but Zak McKracken and the Alien Mindbenders is another one-off game like Loom. It's about a tabloid writer named Zak McKracken who needs to find parts all over Earth and Mars to stop aliens from taking over the Earth. David Fox, who was in charge of making the game, wanted to make a serious game at first, but Ron Gilbert talked him into making the story funnier.
Zak McKracken wouldn't get as much attention as Maniac Mansion or The Secret of Monkey Island, but it would still get its own fans who liked its strange sense of humor. Zak McKracken is the most expensive and oldest LucasArts game. It is important because it was the second SCUMM game, and it is hard to find in the United States.