These are the best graffiti artists in games. They have a lot of style and attitude.
Graffiti is a divisive subject in both real life and video games. Graffiti is often seen as a rebellious way to show art in public or as an illegal way to change the look of private property. It can be anything from simple tagging to high street art.
Graffiti is often used as a tired trope in video games to add a sense of rebellious edge to an urban setting, but some games have tried to take a more serious approach. You can play as a street artist or tagger in some games, such as action games like Pokemon and Street Fighter or open-world games like Infamous and Concrete Genie.
Grafaiai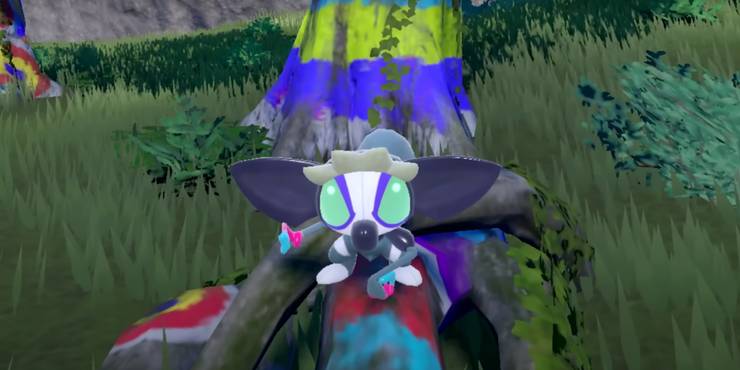 The ninth-generation Pokemon Grafaiai is an unusual graffiti artist and a bit of a surprise on this list. Grafaiai is a small animal that looks like a lemur. It lives in forests and uses its bright saliva to make patterns on trees. This Poison/Normal-type Pokemon puts its saliva on its hands to mark its area and set traps for Bug-type Pokemon that it hunts.
Grafaiai is a graffiti artist, even though it doesn't live in a city or use paint to make its tags. Instead, it has a signature pattern that it will keep doing for the rest of its life. If a master were to catch this Pokemon and let it go on Levincia, its designs could brighten up any building.
Jake
Jake from Subway Surfers has been tagging train cars with the same knowing smile since the mobile game came out in 2012. He may be one of the most famous graffiti artists in video games. Even though the mobile game isn't directly about graffiti, it is about things like graffiti, parkour, and skateboarding that young people do to get into trouble in cities. The game always starts with the main character trying to finish a tag before a cop catches them.
Jake's personality in the game doesn't go much further than his love of street art and skateboarding. This, along with the fact that his tags are often the same, puts Jake near the bottom of our list, even though Subway Surfers is a very popular mobile game that even inspired a YouTube cartoon.
Bowser Jr.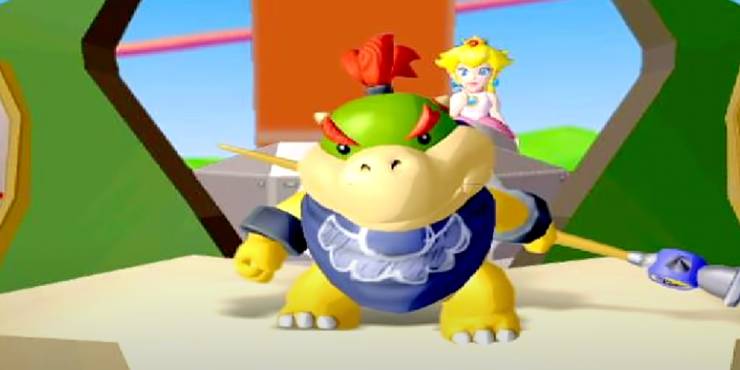 The next person to join us is the little lord of the Koopas. He comes with his hat and his famous Magic Paintbrush. When he first showed up in Super Mario Sunshine, Bowser Jr. was a tagger known for writing graffiti on the peaceful Isle Delfino while pretending to be Shadow Mario. He can even give his graffiti magical powers, like fire, lightning, or the ability to teleport.
Bowser Jr. seems to rely more on the Koopa Clown Car these days, but his Magic Paintbrush has come back in some Mario spin-off games to make more colorful chaos. Even though Junior ruled well in Sunshine, he is still a young boy trying to frame Mario, who isn't very good with a paintbrush. Junior, maybe one day. Perhaps someday.
Ash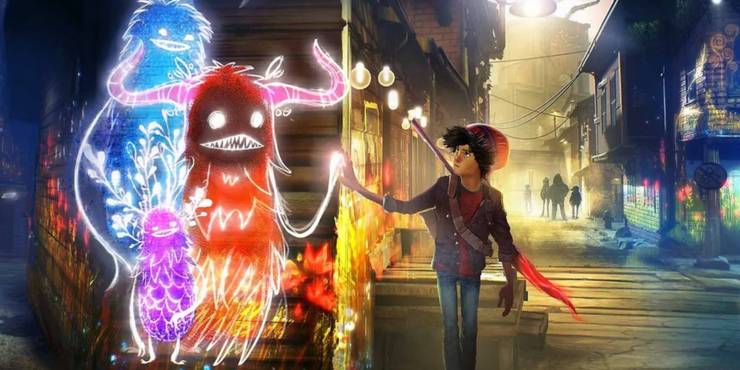 The next person on our list is Ash, the main character of Concrete Genie. Ash is shy and artistic. In Concrete Genie, a force called Darkness has destroyed a small port town called Denska. The story follows a young artist named Ash as he fights back with a magic paintbrush. Ash's graffiti is special because the monsters he draws on the walls, called Genies, can come to life and help him fight Darkness.
As Ash fights the Darkness and local bullies, we see that Concrete Genie is a heartwarming story about how artistic expression can help you understand others, even those who want to hurt you. Ash's style of graffiti is unique, because it's rare to see anyone make art come to life like he does.
Kimberly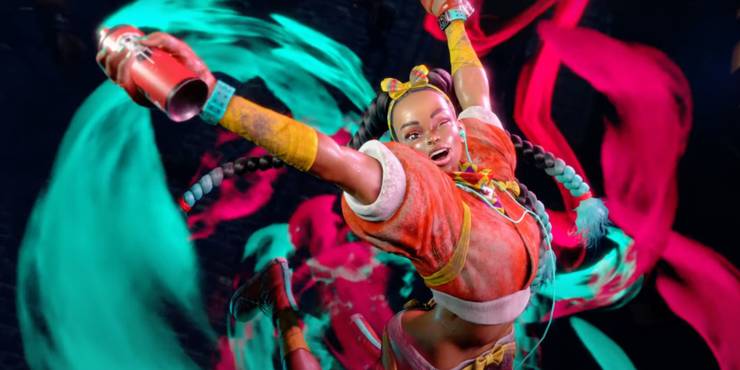 Ninjastar Kimberly, a new character in Street Fighter 6, is a happy, colorful, and exciting person. Kimberly's fighting style is a mix of Bushinryu ninjutsu and parkour. She fires bright shuriken paint bombs as part of her fighting style. Kimberly thinks of graffiti as a way to tell people about Bushinryu. She makes tags in parts of Metro City where crime is common.
In World Tour Mode, one of the quests you do to get closer to her is to do this job. You use Kimberly's tag to let troublemakers know that the Ninjastar is watching them. Kimberly's writing is a big part of who she is and what she does to make a difference.
Trane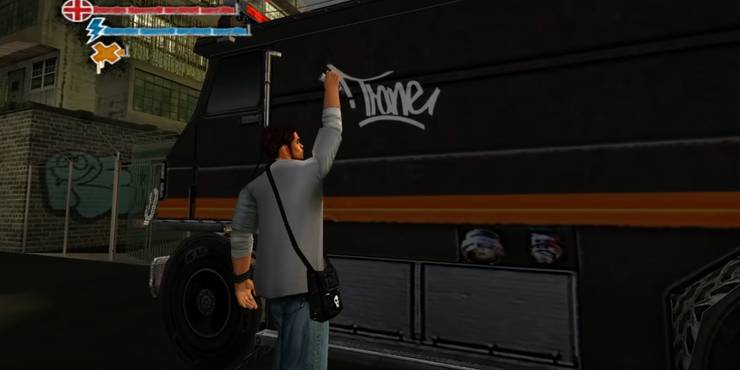 The next person on the list is the main character of Marc Ecko's Getting Up: Contents Under Pressure, who doesn't give up when things get tough. This story is about a young graffiti artist named Trane, who is trying to fight back against the repressive government of New Radius. Funny Shooter 2 might be the most realistic one about graffiti. Trane stands up to the corrupt Mayor Sung and his more and more violent police force, the C.C.K., by building a team and tagging more and more important buildings.
Unlike some of the other things on this list, Trane's tags don't have any kind of magical power. Instead, they are just ways for him to stand up for justice and get known among other graffiti groups. Trane is higher on this list than some of the others because his reasons are real and his setting is easy to understand.
Pmidge, The Artist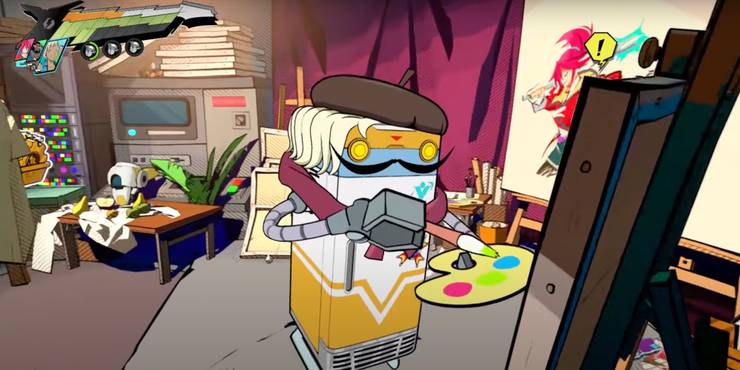 Our next pick adds more mood to a game that already has a lot of style. Pmidge is the creative mind behind all of the graffiti in the world of Hi-Fi Rush. These pieces of art are collected by the main character, Chai. Pmidge is a high-end form of the practice robot Smidge, which is essentially a smart fridge. It was made by a Head of Vandelay Technologies.
Pmidge is very vain and wants his street art to be the best it can be. He won't accept anything less than "unbelievable" as a praise. After finding all 24 Artist's tags hidden around Hi-Fi Rush's world, Pmidge will move into Chai's Hideout and paint a strange self-portrait on the floor without permission, showing that even robots can be pretentious artists.
Ghost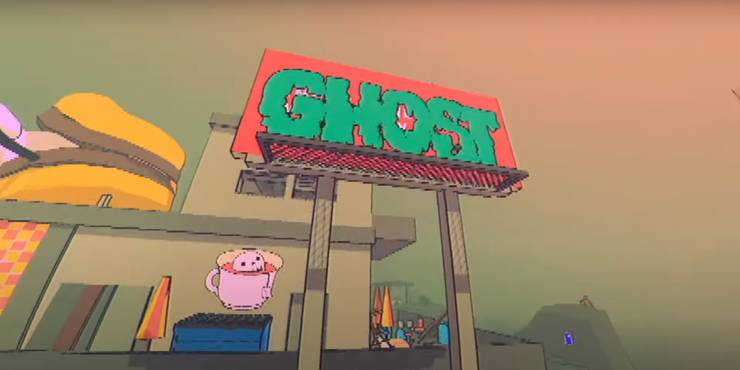 This piece is a great example of how private graffiti is, since the person who wrote it is never seen on-screen. The only way to talk to Ghost, the main character of the small game Sludge Life, is through his tags. Ghost is a classic rebel who tags, smokes cigarettes, and "zooms" on psychedelics. He has to prove himself to other taggers and fight against the mega-corporation Glug on a dirty dock in the 1990s.
Ghost can get up to 100 tags over the course of the game. He can even gain fame by mixing his signature tag with other styles on the island. The weird art style and dirty humor of Sludge Life make it a game like none other. Ghost is one of the best graffiti artists because he can do a lot of different things and catch different feelings.
Delsin Rowe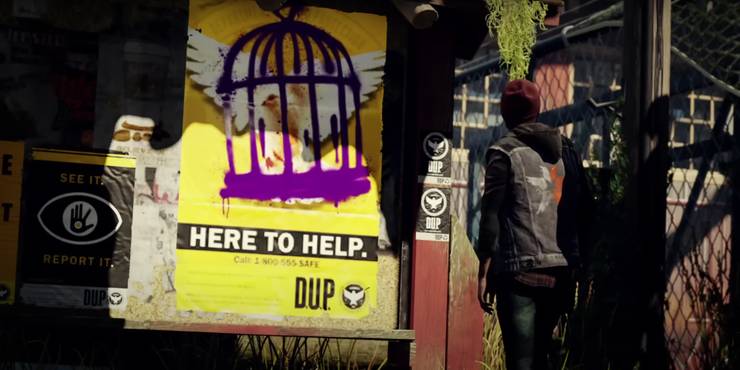 The main character of Infamous Second Son, the graffiti artist Delsin Rowe, is high on this list. Delsin is a member of the Akomish tribe and lives in Seattle. He is a Conduit who can control things he has received, like smoke, neon, video, and concrete. With this power, Delsin has to protect his people from the D.U.P., a corrupt government agency.
Delsin uses Stencil Art, a type of graffiti that real-life street artists often use to quickly tag complicated patterns. This can be used to make it harder for the D.U.P. to run Seattle. It can also help Delsin's good or bad karma, which affects the ending you get. Delsin's work in the counterculture makes him one of the best examples of how powerful graffiti can be.
Beat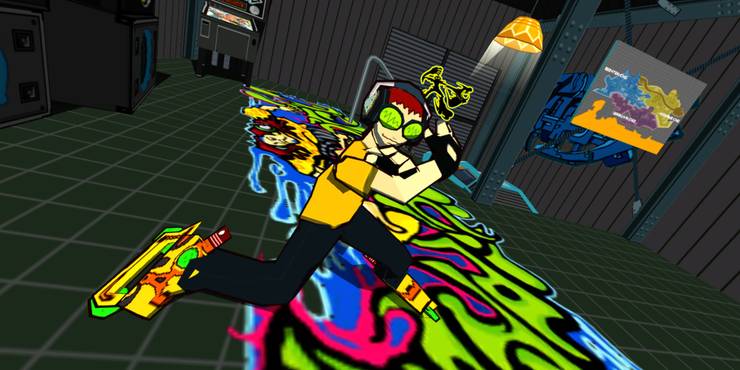 Jet Set Radio's Beat is the best example of graffiti in a video game, and it may be the most well-known one. In this game, you have to avoid getting caught by the police and put tags all over the streets of Tokyo-to. Beat is what the game calls a "Rudie," which means "street punk," and he started the GG's gang. You can play as a number of Rudies, but Beat is the one you start with and is thought of as the series' mascot.
Beat always gets away from the police and the corrupt Rokkaku group, which is run by the show's main villain, Goji. Jet Set Radio is different from other games because it has sharp, cartoony cityscapes and focuses on making tags with different levels of challenge. Beat really gets what it means to be a graffiti artist with his famous story about standing up for what's right.