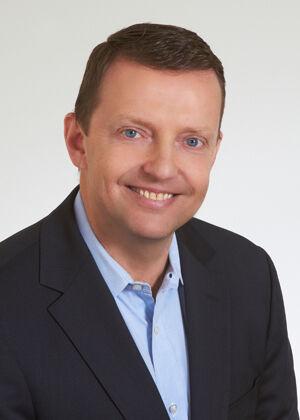 It's been a full two years since pet industry participants have had the opportunity to be at Global Pet Expo in person, due to COVID, but this month will mark the return of the revered trade show, held annually by the American Pet Products Association (APPA) and the Pet Industry Distributors Association (PIDA). The show floor will open from March 23-25 at the Orange County Convention Center in Orlando, Fla., giving manufacturers, retailers, distributors and others in the industry the chance to once again network, get up-to-date on the latest innovations and product introductions, and attend free educational sessions on an array of relevant topics.
Despite the absence of the show last year, the pet industry logged plenty of successes, with APPA and PIDA also hosting a robust digital event in 2021 that added another dimension to the trade organizations' traditional offerings of support and industry access.
Pet Product News recently spoke with Andrew Darmohraj, executive vice president, COO and interim CEO, who stepped in after the retirement of former CEO Steven King earlier this year. He discussed Global Pet Expo, what it has to offer and how it has evolved to better meet the needs of attendees and exhibitors, as well as how APPA has been supporting its members and the industry at large with its array of tools and market data. Darmohraj also revealed a great deal about the consumer trends and market dynamics driving the industry today and where he sees it heading.
Pet Product News: The last couple of years have been challenging, but also fruitful in many ways for the pet industry. How would you sum up the past couple of years in the pet industry? What has the journey revealed about the industry since the start of the pandemic?
Andrew Darmohraj: 2020 was a year of profound impact and change, and the pet industry experienced its share of both. The industry exceeded over $100 billion in sales for the first time in 2020, according to APPA's 2020 State of the Industry Report. APPA projected continued strong sales in 2021, estimating that growth would approach 6 percent, bringing total industry sales to $109.6 billion by year-end.
Pet ownership showed continued growth during the first half of 2020, and pet owners continued to spend at unprecedented rates. Data indicates some categories outperformed even bullish estimates for the first half of the year.
PPN: In 2021, due to COVID, there wasn't an in-person Global Pet Expo. Still, APPA has been there to support its members and the industry at large. Tell us a bit about APPA's response to the year's challenges and its efforts to provide alternative ways of networking, promoting new products and doing business in general. 
Darmohraj: For more than 60 years, APPA has been dedicated to promoting responsible pet care and advancing the pet products industry. As a trade association, APPA provides a wealth of services and programs designed to help its members prosper. APPA was instrumental in guiding the pet care community through the tremendous changes resulting from COVID-19. The association presented webinars on government stimulus programs, engaged with economists on the global economic impact and conducted a COVID-19 Pulse Study series, the only contemporaneous survey of pet owners' buying habits.
In March 2021, APPA and the Pet Industry Distributors Association (PIDA) hosted the first ever Global Pet Expo Digital Access. Over the course of three days, the online-only premier industry event reported 282 exhibiting companies with 1,976 unique exhibitor users and 3,884 active buyers on the platform, including 1,046 first-time buyers. During the event, participants networked, previewed new products from exhibitors and learned about the pet industry's historic milestone (over $100 billion in annual sales) during the State of the Industry keynote. Attendees had the opportunity to explore business-focused sessions and learn about industry trends during the Global Learning Series sessions. The event even saw an increase in international attendance, with 80 countries taking part. 
In June, APPA released the newest edition of its biennial National Pet Owners Survey. Despite the challenges posed by the pandemic, the 2021-2022 APPA National Pet Owners Survey is the most comprehensive yet. As the premier resource for members of the pet care community, this most recent iteration of the survey includes new content and additional insights on topics like online purchasing behavior, preferred method of purchasing, pet product development and coronavirus-specific questions to understand how the pandemic impacted pet acquisition.
---
RELATED: Global Pet Expo Eases Face Mask Requirements
---
PPN: Global Pet Expo 2022 will be particularly exciting since we missed that opportunity to meet in person in 2021. What can exhibitors and attendees expect?
Darmohraj: Presented by APPA and PIDA, Global Pet Expo will be held in person on March 23-25 in Orlando, Fla. As of early January, more than 2,500 booths had been sold. The much-anticipated 2022 event will feature numerous upgrades for the optimal attendee experience, including:
an improved show layout
easier to navigate floor plan
simplified registration process
enhanced mobile app
upgraded services on-site
in-app voting for the New Products Showcase
MapYourShow online directory and planning tools
new location, in the South Concourse of the Orange County Convention Center
Given the success of the Global Pet Expo Digital Access in 2021, APPA and PIDA decided to incorporate a digital component into the 2022 event. All exhibitors and buyers will have the opportunity to log in and continue participating and interacting digitally after the in-person show ends. Users will be able to see products, make appointments, access education and more. This exciting addition has the potential to extend the value of the show for all attendees.
We know there continue to be questions about the health and safety measures we are taking for Global Pet Expo 2022. To keep up with ongoing changes to public health recommendations and safety guidelines, Global Pet Expo has partnered with Epistemix, a leading analytical tool providing scientific data to inform decisions we make surrounding Global Pet Expo 2022. Attendees can expect updates as we proactively make real-time adjustments for a healthy and safe environment when our entire industry comes together.
---
RELATED: Global Pet Expo Organizers Partner with Epistemix to Create Attendee Safety Protocols
---
PPN: Education is always a big component of Global Pet Expo. What can attendees expect from the Global Learning Series in 2022? Are there any topics in particular that they can look forward to?
Darmohraj: Educational, business-focused sessions are traditionally one of the most beneficial aspects of Global Pet Expo, giving attendees exclusive access to experts on industry trends, business development and an inclusive workplace environment. Once again, the Global Learning Series will be open to and free for all pre-qualified and registered attendees (including exhibitors and buyers) with new Learning Pathways to guide professional development. Sessions are designed to reflect sound adult-learning principles and the best thinking in the field, informed by theory, research and practice.
Pathways will include the Retailer Success Series, Market Data, APPA Learning Experiences (the ever-popular Retail Market Tour) and Paws2Learn Mini-Sessions.
Knowledge areas will include: Customer Experience, Human Resources, Leadership, PR & Marketing and Profitability & Growth.
We know education and organizational growth are more important than ever. Our goal in 2022 is to create a dedicated area for all attendees to learn and take advantage of as many free educational opportunities as they would like. From workshops to presentations, exhibits to conversations, the Global Learning Series consists of real-world learnings that make a real difference for businesses. Best of all, there is a type of format for every kind of learner.
PPN: There are so many challenges at the moment for the industry—supply chain issues, rising prices on many things and ever-evolving consumer behaviors. What advice do you have for pet specialty retailers who are facing all these issues today?
Darmohraj: While it is exciting to look back on the pet industry's success, we must also remain focused on the future. Below are several trends taking shape that retailers, manufacturers and other pet industry stakeholders should consider as they look ahead:
Online, Pickup and Delivery Reign Supreme: According to the 2021-2022 APPA National Pet Owners Survey, more and more pet owners are choosing to shop online. Respondents that report they shop online increased by almost 20 percent, from 72 percent in the prior year to 86 percent of respondents in this year's study—and this trend is here to stay. When asked how they anticipate their online shopping for pet products will change in the coming year, most pet owners said they felt their use of home delivery, pickup in-store and pickup curbside would remain the same or increase.
Premiumization Drives Product
Offerings: Pet owners continue to demonstrate an unshakeable commitment to their pets, with premiumization and humanization trends driving consumer behavior. More and more owners are treating their pets as cherished family members, with many regularly taking their pets to the veterinarian and giving them vitamins/supplements to ensure their health and longevity. Dog owners, in particular, continue to invest in the premiumization trend: The percentage of dog owners purchasing premium dog food increased from 37 percent in 2018 to 41 percent in 2020. Millennials—the largest cohort of U.S. pet owners—remain committed to trading up to more premium brands and price points, contributing to the positive growth seen mid-year and showing no signs of slowing down any time soon.
Brand Names Impact
Purchasing Decisions: Between two-thirds and three-quarters of pet owners cite brand name as important on some level to their purchasing decision. More than half of pet owners consider themselves to be very brand loyal when purchasing pet care items. In addition, 51 percent of pet owners are willing to pay more for ethically sourced pet products and eco-friendly pet products.
Economic Forces Shape
Consumer Spending: As evidenced by the coronavirus pandemic, numerous factors can impact the U.S. economy and, in turn, how consumers are spending—or not spending—their money. Thirty-five percent of current pet owners surveyed said the state of the economy influenced them to spend more money on their pet and pet supplies in the past 12 months, while 57 percent report spending the same. In addition, approximately one-third of pet owners surveyed say they may spend less money on pet supplies given their current financial situation, with Generation Z and millennials reporting they are more likely to follow this trend.
Retailers should closely monitor economic trends and consumer spending patterns. Leveraging third-party data can be an affordable way to do that. Consider investing in additional products that align with categories that are trending upward and focusing on value-added amenities to help attract and retain customers in both online and brick-and-mortar locations. Utilize targeted promotions and rewards programs to build loyalty while also helping customers economize based on personal finances and shifting economic conditions.
PPN: What are the bright spots of having a pet business today? Where are the opportunities?
Darmohraj: According to the 2021-2022 APPA National Pet Owners Survey, 70 percent of U.S. households own some type of pet, up from 67 percent in the 2019-2020 survey. In fact, 14 percent of total respondents (pet owners and non-pet owners) obtained a new pet during the pandemic and at least one in four new pet owners said the pandemic influenced their recent pet acquisition. Millennials were revealed to be the largest cohort of pet owners at 32 percent, followed closely by boomers at 27 percent and Gen X at 24 percent. Dogs continue their run as the most popular type of pet, owned by 54 percent of U.S. households (cats are owned by 35 percent of households)—this equates to 69 million U.S. households that own a dog.
The future is bright for the pet care community.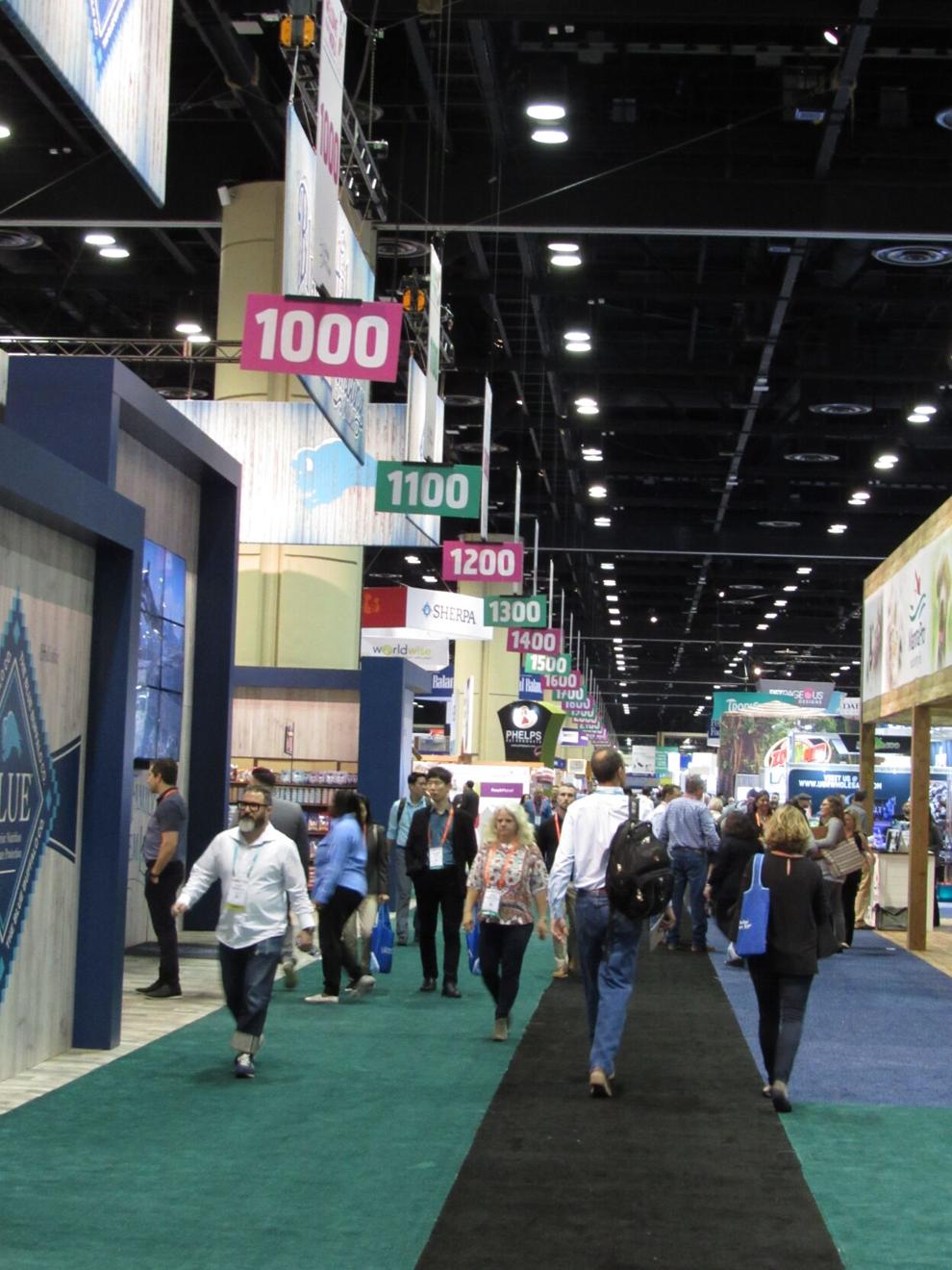 PPN: In what ways can APPA help pet specialty retailers face today's challenges?
Darmohraj: Retailers should plan to attend Global Pet Expo in Orlando. As the premier pet industry event, Global Pet Expo is open to independent retailers, distributors, mass-market buyers and other qualified professionals. The trade show team has been hard at work making sure Global Pet Expo 2022 is the best yet. Discover new products and trends, learn from the experts about what it takes to succeed and network with industry peers.
Beyond Global Pet Expo, APPA works to grow and support the industry in many ways. These contributions have driven and sustained significant programs designed to strengthen the pet industry, increase responsible pet ownership, and build awareness of the joys and health benefits of pets. The organizations APPA supports through its APPA Gives Back Initiative include the Human-Animal Bond Research Initiative (HABRI), Pets Add Life, Pet Care Trust and the Pet Industry Joint Advisory Council (PIJAC). 
PPN: What's your prediction for the future of the pet industry and brick-and-mortar retailing specifically?
Darmohraj: Before the pandemic, 60 percent of pet owners usually purchased pet products in person at brick-and-mortar stores, but in-person shopping dropped to 41 percent during the pandemic. While the pandemic certainly played a role in the shift to online and pickup/delivery, generational habits are also a factor. As mentioned previously, millennials are the largest cohort of pet owners at 32 percent, followed closely by boomers at 27 percent and Generation X at 24 percent. Millennials report plans to increase their use of home delivery in the coming year more than any other generation, and they are the most likely to buy online using a subscription service. These trends are not surprising, given millennials are a generation of digital natives. What might have been optional in the past—an online presence—has become a necessity. Retailers should meet consumers in the channels they are frequenting—whether in-store, online or on social media, among others—and make shopping trips to brick-and-mortar stores accessible and flexible with pick-up and curbside options to reach repeat and potential customers.